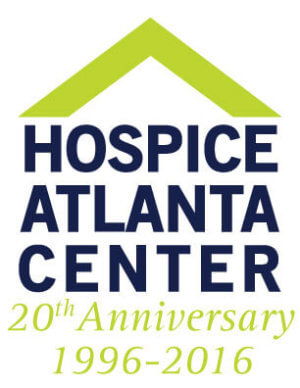 20th Anniversary of Hospice Atlanta Center
Visiting Nurse Health System celebrates the 20th anniversary of the Andrew and Eula Carlos Hospice Atlanta Center, which provides compassionate and professional hospice care to patients and their loved ones.
Hospice Atlanta Center Brought Hospice Care to Those in Need
Hospice is a concept of care that emphasizes quality rather than quantity of life. Caregivers associated with hospice tend to the needs of people with life-limiting illnesses, as well as their families and loved ones. Professional hospice caregivers administer palliative treatments that comfort the dying and provide sophisticated symptom relief. Trained volunteers offer respite to family members and provide meaningful support to patients. Hospice neither postpones nor hastens death; instead, hospice provides personalized services and a caring community to help patients and families prepare for death in a meaningful way.
Before Hospice Atlanta Center opened its doors in 1996, there were no residential facilities offering this vital end-of-life care in Georgia. This lack of palliative care left countless patients – and their families – struggling to meet the physical, emotional and spiritual demands of terminal illness. Hospice Atlanta Center reached out to families in need and provided access to medical care and resources that were otherwise unavailable outside of a hospital or nursing home.
The Joint Commission, an organization that accredits more than 21,000 health care organizations and programs in the United States, also accredits hospice to maintain quality and high standards of care.
"Hospice Atlanta Center has been the cornerstone of hospice care in this community for 20 years and has served more than ten thousand families. Thanks to those who generously support our program and this special place, we will continue to provide peace and comfort for hospice patients and their loved ones for many generations," said Nancy Mauldin, Executive Director of Hospice Services with Visiting Nurse.
Hospice Atlanta Center Continues its Tradition of Quality Care
In the two decades since it opened, Hospice Atlanta Center has been central to Visiting Nurse Health System's hospice program, offering a comfortable, safe place for patients to live and be cared for. Since opening, Hospice Atlanta Center has expanded to provide an even wider variety of services to patients with life-shortening illnesses and their families. Their end-of-life professionals meet with families to provide education about hospice care, work closely with physicians to manage care, and provide social workers to help patients and families access community resources.
Hospice Atlanta Center offers several programs to help patients and families make final arrangements or to accomplish activities of daily living. The Pet Peace of Mind program, for example, helps patients take care of their pets. Additionally, volunteers greet visitors, give tours, visit patients, or help with administrative duties.
As a not-for-profit organization, the generosity of individuals, foundations and corporations in the Atlanta community make our programs for the under-served possible. Members of the community are asked to make a donation here, by calling 404-215-6010, or by sending a check to:
Office of Advancement
Visiting Nurse Health System
5775 Glenridge Drive, Suite E200
Atlanta, GA 30328
To learn more about the Andrew and Eula Carlos Hospice Atlanta Center and its commitment to quality hospice care click here.