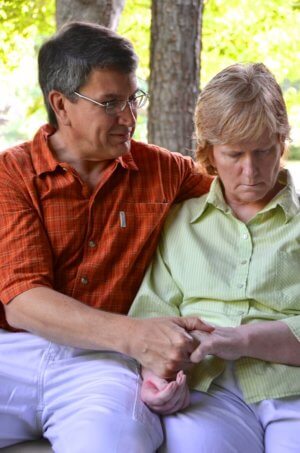 New Information Emerges About Alzheimer's in its Early Stage
Approximately 5.3 million Americans are living with Alzheimer's disease. One in nine people over 65 suffer from this devastating illness. Researchers are keen to learn more about the factors that may improve early detection of the disease as well as characteristics that may place someone at greater risk. Now, new information is emerging about subtle changes that may be early signs of Alzheimer's disease.
New Information about the Earliest Signs of Alzheimer's Disease
Alzheimer's disease is characterized by profound changes in cognition, including loss of memory, executive functioning and other thinking abilities. To date, medical professionals have had a difficult time determining who is most likely to develop the disease. Now, recent research from scientists at Washington University in St. Louis sheds light on some early changes in thinking skills that may predict who will go on to develop Alzheimer's.
The research team found that people with preclinical Alzheimer's disease did significantly worse on a spatial navigation task than those without early signs of the disease. The reason for this lies in a brain structure known as the hippocampus. The hippocampus, which lies deep in the brain, is responsible for forming memories as well as helping individuals navigate both new and familiar environments. The hippocampus is one of the first areas to be ravaged by Alzheimer's disease, explaining the memory disturbance that is a hallmark of the disease.
Effects of Alzheimer's Disease on Patients and Their Families
Perhaps the biggest burden of Alzheimer's disease lies on family members, who must watch as their loved one slowly slips away. Not only is this incredibly painful, but it also requires considerable time, energy and expense for family caregivers. In 2015, family and friends provided more than 18 billion hours of unpaid care to loved ones with dementia, representing a value of $221.3 billion. Care giving is stressful work that can be detrimental to physical and mental health.
Although Alzheimer's disease can be an incredible burden for family members, you do not have to bear the burden alone. Visiting Nurse Health System offers compassionate, state-of-the-art health care at home or the place you call home. This includes nursing care for individuals in all stages of Alzheimer's disease as well as respite care for family caregivers. Contact us to learn more about how we can help you and your loved one cope with Alzheimer's disease.