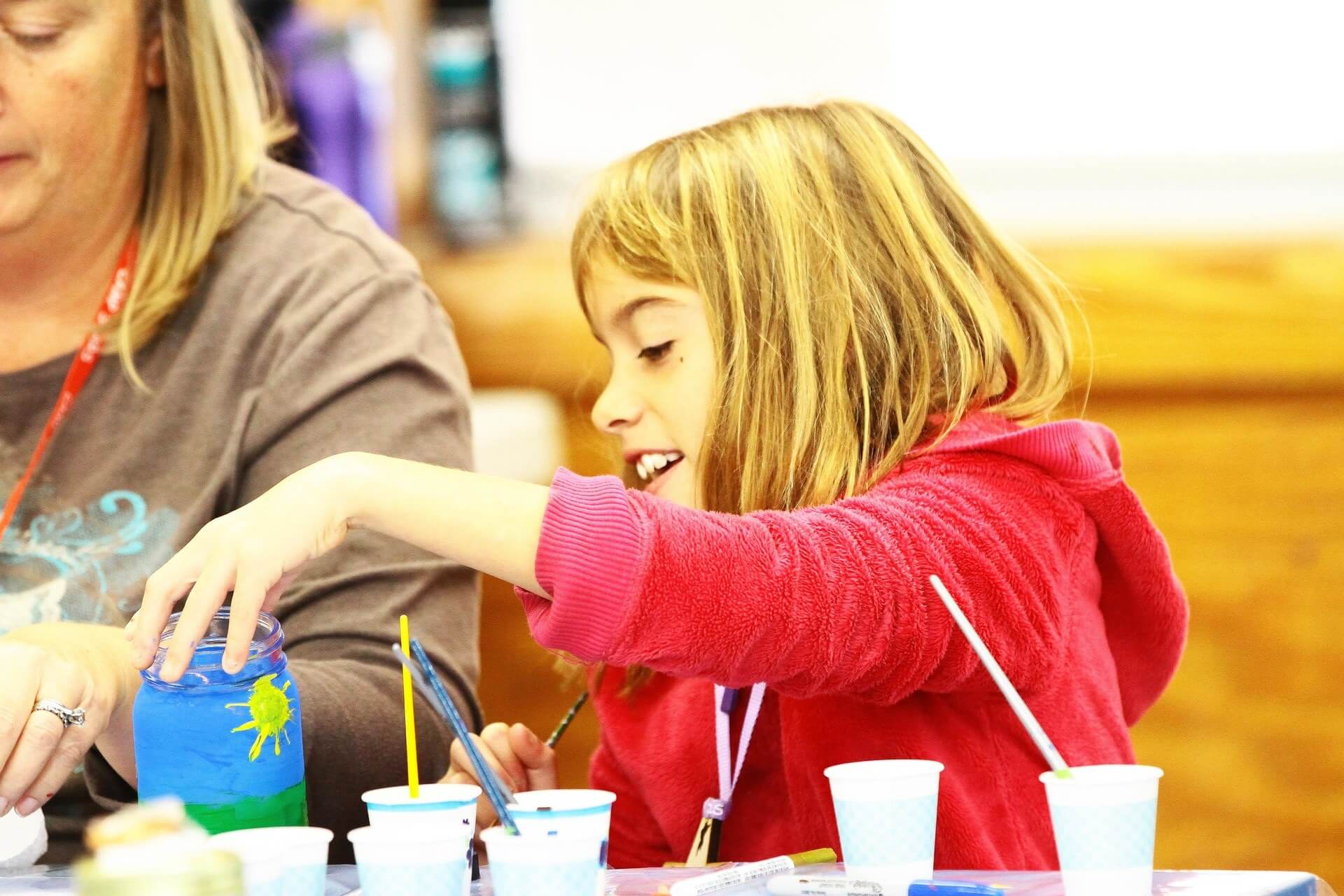 Introducing Camp STARS InTown
Visiting Nurse Health System | Hospice Atlanta is pleased to announce its first Camp STARS InTown, a one-day workshop where bereaved children and adults gather to participate in a variety of activities to help foster healthy grieving. Camp STARS InTown is an expansion of Camp STARS —a three-day bereavement retreat at Camp Twin Lakes founded in 1994.
Coming Together at Camp STARS InTown
Camp STARS InTown will be held locally in Atlanta at The Cathedral of St. Philip on March 16th. There's something for every age group and grieving experience. "Camp STARS InTown will offer a safe environment where individuals and families can be with other people who have experienced the loss of a loved one. There will be opportunities throughout the day for people to connect with others whether it be in a small group or through an art project that is done individually or as a family. It will be a day of coming together as a community to share a common bond of the death of someone who was an important part of your life," said Deana Porter, a Hospice Atlanta Bereavement Coordinator. For almost 25 years, Camp STARS bereavement camps have been supporting children and adults who have experienced the loss of a loved one by death.
Camp STARS InTown is a community outreach and led by counselors, social workers, chaplains, community volunteers, and other bereavement specialists. This is a life-changing opportunity for all attendees and their different experiences. Hospice Atlanta's Deana goes on to say, "The grieving process can naturally impact people physically, emotionally, cognitively, socially, and spiritually. Just as grief is unique to each person, their spirituality and religion can be equally unique. Camp STARS InTown is for anyone who is grieving the loss of a loved one. It is not designed for a specific religion or belief system nor does it discriminate or encourage a specific religion or belief system." Camp STARS InTown empowers children and adults to lean on their unique traditions and rituals that help them in their grief journey.
What Camp STARS InTown Attendees Should Expect
Attendees will gain a memorable connection with each other based on common understanding of loss. Having a variety of activities on the agenda provides opportunities to bond as a family and meet others who are also on a grief journey. "Some of the activities during the day will include an art project, a team building activity, and small groups for adults according to their specific loss as well as small groups for children based on their age. These activities are designed to allow people to express their grief in healthy ways by working together and alone," expresses Deana. Camp STARS InTown accommodates family units of all sizes and ages. Babysitting will be provided for children 2 and under.
Registering for Camp STARS InTown 2019
Individuals and families who are interested in attending Camp STARS InTown are encouraged to register today. The registrations fee is $25 for as many people as you consider to be in your family unit. Individuals may attend regardless of the ability to pay. We are able to provide our bereavement camps and workshops through the generosity of The Junior League of Atlanta and other community donations.
If you have any questions or concerns about Camp STARS InTown or would like further information about our Camp STARS three day Bereavement Camp November 1-3, 2019, please (404) 869-3072.
Visiting Nurse Health System is Georgia's leading nonprofit provider of home healthcare, long-term care at home, and hospice services, helping patients and their loved ones receive care at home following an illness, surgery, or hospital stay.