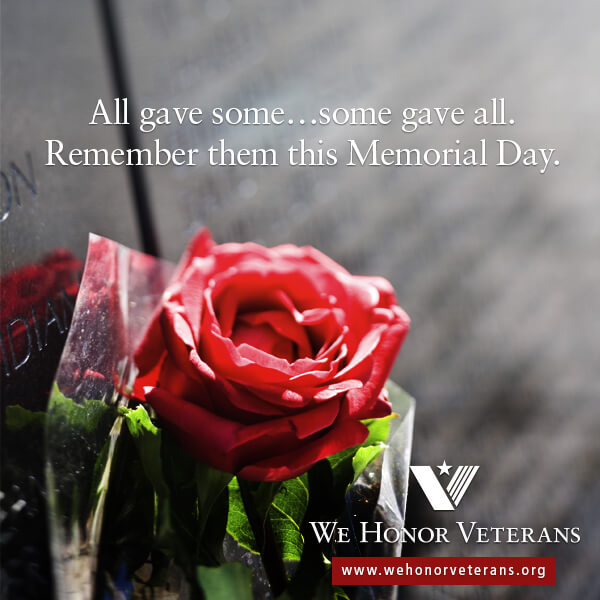 Hospice Atlanta Volunteers Honor Fellow Veterans
Hospice Atlanta has been involved with the collaborative project We Honor Veterans since 2015, a partnership through the National Hospice and Palliative Care Organization and the Veterans Administration. Our charge is to determine if our hospice patients have military backgrounds, help our veteran patients navigate their eligible VA benefits, provide education for staff on veteran care, and offer the patient recognition for their service.

From One Veteran to Another
According to the We Honor Veterans guidelines, Hospice Atlanta volunteers or staff members who are asked to formally recognize a veteran must have served in the military as well. We call upon our volunteers to visit a patient, talk about their military experience, and if the patient is interested, do a formal medal pinning and present a certificate of recognition. Each pinning has been special. Here are two examples:
During a Veterans Day event in the Hospice Atlanta Center library, a patient asked if we would recognize her husband. We were able to do this, and while it was a surprise to the husband and a sweet gesture from his wife, the deeper impression about the value of our program came from the husband's response. He was a Vietnam veteran and said with teary eyes "This is the first time I have been thanked for my service since I came home."
The most recent example was a WWII veteran who had served in the Navy. Our veteran volunteer arrived in her uniform to present the certificate and pin. She was joined by another veteran volunteer and several staff and family members who gathered around the patient. After a few minutes of conversation, the veteran volunteers stood at attention, read the statement of appreciation and saluted the patient. As he was being pinned, with all the strength he could muster he slowly raised his hand and arm as high as he could in a salute while the staff played the Navy Hymn. He hummed along in pride.
Our volunteers typically say this type of service is beyond words. They are part of a special family and honored to be there for each other, and they are proud to talk about their service as well as their experience with hospice. If you are a veteran who wants to learn more about volunteering, email or call Ann Serrie at 404-848-7955 to discuss this and other volunteer opportunities.
This Memorial Day—and every day—we want to thank all of our Veterans who so proudly and bravely served our country.