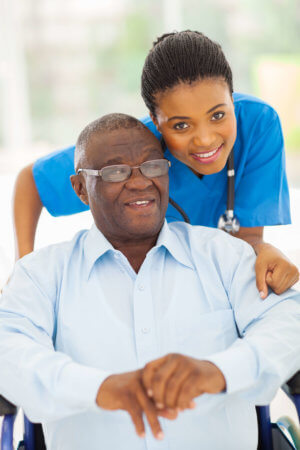 Thinking of Starting a New Career in Health Care?
Now that the kids are back in school, it's time to think about YOUR education. It's never too late to make a career change or start a career health care, a growing profession in high demand.
Georgia's nursing profession is growing and needs trained, caring workers. Registered nurse jobs are expected to rise 20 percent from 2014 to 2024, with 2,980 job openings expected per year, according to data for Georgia from the U.S. Department of Labor. Nurse practitioner jobs, which require a graduate degree, are projected to grow 53 percent between 2014 and 2024, compared to 35 percent nationally.
"If you choose to go into a healthcare career, you pretty much are guaranteed a job for life," said Mary Ellen Scaturro, manager of recruitment for Visiting Nurse Health System.
How to help with the demand for nurses
The burgeoning number of baby boomers has outpaced the number of licensed healthcare professionals, putting significant stress on the healthcare system – with the shortage of registered nurses projected to be 260,000 by 2025. Further burden on the system comes from the aging workforce and schools stretching resources in an attempt to offer nursing programs to meet this need.
"There are several states that are in a crisis and I would say that Georgia is one of those states," Scaturro said.
With this growing senior citizen population, home health is going to play a more significant role in the future. For example, nurses who choose fields such as critical care or oncology can transition their career into home health.
"In my opinion, there's really no better way to make a big impact than home health because patients want to stay at home," Scaturro said. "And you can have a one-on-one relationship with your patients when you go to their homes."
According to the National Council of State Boards of Nursing, more than 100,000 registered and practical nurses currently work in Georgia. With the increased demand in the field, plenty of positions are open and nurses often can choose their field and place of work. Nationally, registered nurse jobs are expected to grow 16 percent, much faster than average, according to the Bureau of Labor Statistics, which makes it a potentially lucrative job opportunity. Sizable sign-on bonuses in this highly competitive job market make it appealing to nurses who want to change jobs frequently, increasing the burden on many employers, Scaturro added.
How to become trained as a nurse
Registered nurses usually have a bachelor's degree in nursing, an associate degree in nursing or a diploma from an approved nursing program before getting licensed. They work in home healthcare settings and nursing care facilities as well as physicians' offices and hospitals.
Emory University's Nell Hodgson Woodruff School of Nursing allows prerequisite classes to be completed online, and Georgia State University has an accelerated bachelor of science program. Plus, if you've worked as a nurse before, programs like Kennesaw State University's registered nurse refresher program make it easy for nurses who have been inactive in their field for four or more years to update their skills and re-enter the profession. Georgia State's RN to BS online degree program allows registered nurses with an associate degree or a nursing program certificate to earn a bachelor's degree.
However, you certainly don't have to have a background in nursing to start now. At Visiting Nurse, which is Georgia's largest nonprofit home healthcare and hospice provider, a residency program welcomes nurses with a bachelors degree and trains them to work in home health settings.
"If you've done well in the past in math or science, I would encourage people to go into healthcare," said Scaturro. "It's a rewarding career, and it's never too late to start!"