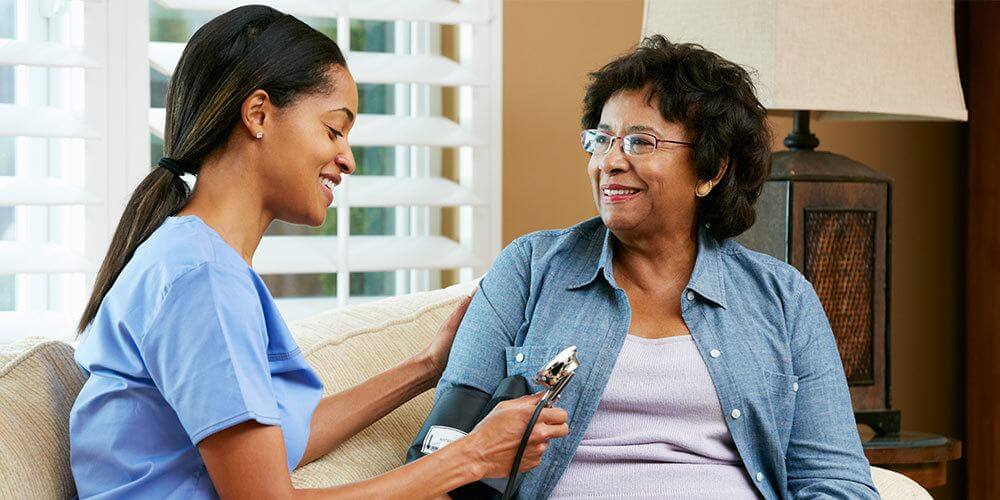 A Day in the Life of an In-Home Nurse
By Helen Levine, RN-BSN
Before I tell you about my typical day as a home health nurse, I want to tell you how I ended up in this career. You see, I'm old in nursing. Not old in spirit or necessarily old in age depending on your viewpoint, I've just been in nursing for a fair number of years, 38 to be exact. Over those years I've done a broad variety of nursing with the greatest concentration in adult critical care. I had my children late in life and by the time they were up and running, I needed to change my pace and segued into school nursing for the schedule and summers off. As I reached my 10 year anniversary as a school nurse, I wondered if I could get back in the front lines and use my skills once again which led me to a position at my local in-home agency in Connecticut.
I went into the field cautiously as I had been out of mainstream nursing for quite some time. Much to my surprise, I fell in love with it. Not only was I able to use my skills again, but there were also quite a few that I had to learn. I'd never drained a pleurex catheter, changed a negative pressure dressing with or without a bridge, changed a suprapubic catheter, or done compression wraps. It turned out that the very reasons I loved critical care nursing—the pace, the skill set, the autonomy, the depth of the nurse-patient relationship—became the same reasons I now love home health nursing.
A Typical Day of a Home Health Nurse
My day in home health nursing actually begins the evening before when I call my patients that are scheduled to be seen the next day and set up a visit window. I typically see six patients a day and give each patient a two-hour window in which to expect my visit. That usually looks like 9 to 11, 12 to 2, 3 to 5 and with some overlapping when needed. There are days when I may see less than six if a visit involves high skill or a start-of-care. There are days when I may see an extra patient to help the team or address something unexpected that has come up with one of my patients. Atlanta traffic being what it is, I leave my home around 7:30AM and make it to my territory between 8:30 and 9AM. Not all of us have a long commute, some of us are able to see patients in their own neighborhoods.
Either way, it's your preference, which offers you significant control over your schedule and timing. I recall my years working the hospital units and the stress of punching a time clock and trying to get odds-and-ends done by the end of my shift to leave at a reasonable time. Very often, the impact of so many unpredictable factors played a role in extending my time spent in the unit. In home health, I plan my day with the help of our new electronic medical record system (EMR), Homecare Homebase. I can arrange my visits according to driving distance for efficiency or the patient's plan of care which may involve an early lab draw, a detailed dressing change, or just the need to spend additional time with a challenging patient.
An important reason that I choose to stay in home health nursing is my belief that we can be a kinder and gentler nation when we allow individuals to recover, heal and regroup in their own homes following a health crisis. In-home nursing is the perfect vehicle supporting this belief. And with that comes the richness of the nurse-patient relationship. The pace is fast and the work is hard. But the rewards are many as we are given the opportunity to care for our patients in a home environment that is less affected by the distractions we have all had to contend with in a busy hospital unit. In the patient's home, we are exposed to what is important to them, the supports that are present or absent, the stillness or chaos that helps to define their lives. All of that information plays a role in the design of our patient's plan of care and the outcomes we hope to have for those we care for.
Despite the challenges that went along with adjusting to a new EMR, Homecare Homebase is proving to be a valuable tool to move us quickly yet efficiently through the documentation process that serves to create our patients' plan of care. As complex as healthcare is, documentation is always challenging and often seems endless. There is frequently paperwork to be done after hours, but Homecare Homebase streamlines the process and offers the clinician greater efficiency and timeliness with which to meet the Medicare requirement deadlines that are also part of the challenge of home health nursing.
After all of my years in nursing, I am still considered a newcomer in the home health field with 3 years of experience. I am confident that there are many more years ahead knowing that my practice makes a difference to my patients, my community, and the wellness of a society reaching out for care.
Helen Levine, RN-BSN (pictured to the left) is Home Health Registered Nurse with over 30 years of experience. Visiting Nurse Health System is Georgia's leading nonprofit provider of home healthcare, long-term care at home, and hospice services, helping patients and their loved ones r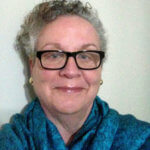 eceive care at home following an illness, surgery, or hospital stay.