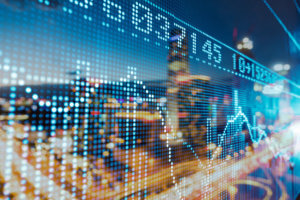 Giving Stock to Visiting Nurse | Hospice Atlanta
If you're thinking about making a donation to a non-profit organization, you may want to look through your portfolio before writing that check. That donation might be deducted on your federal income tax return as an itemized deduction. Many donors prefer a stock gift to outright cash because of the tax benefits. This is because some of those stocks may have substantial unrealized gains.
The Tax Benefits: A Double Play
You can escape the unrealized gain on a donated stock, and you don't have to recognize the capital gain. It's a double play of tax benefits. Take a look at the math. A stock bought for $10,000 could be worth $20,000. The tax rate for the long-term capital gain would be 15 percent. If you donate rather than sell, your tax savings would be $1,500. Plus, you claim a deduction on the market value of the donated shares for making a charitable donation. Those in the 25 percent federal tax bracket could generate up to $5,000 in tax savings. And a higher tax bracket would generate even more in tax savings. You just have to make sure that that you've held the shares for more than a year or the charitable deduction would be limited to the stock's cost basis.
The Mechanics of Giving Stock to Organizations
To cover all the steps, it's wise to contact your brokerage firm. Generally, you'll need to fill out a transfer form. Notify the charity and let them know the name of the stock, number of shares and the expected date of arrival. You'll also want to ask the charity to give you a receipt for the stock gift. This way you have documentation for your tax files.
When it comes to donating stocks, there are two options: donate it directly or sell and donate what's left over. But donating stocks directly is a better choice financially, since you will likely get a bigger deduction and the charity gets a bigger donation. As the community safety-net for home health care and hospice services, Visiting Nurse Heath System and Hospice Atlanta relies on donations to provide care to Atlanta area's residents without the ability to pay. Thank you for supporting our mission!