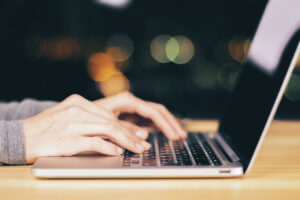 Visiting Nurse Health System Debuts Its All-New Website
Digital media is changing the face of the Internet, and a dynamic online presence is more important than ever. Despite providing high quality, state-of-the-art healthcare services, our Visiting Nurse Health System website was looking a little stale and did not match up to the excellent quality of services we offer. Now, we are excited to show you our fresh, new, online look. Through a generous donation from a long-time supporter, vnhs.org has invested in a new online presence that allows us to provide compelling resources and to interact more dynamically with our online community.
Visiting Nurse Health System's Fresher Online Presence
Visiting Nurse is a leader in the Georgia healthcare arena, and we want our website to reflect that leadership. Now, when accessed using any device—desktop, laptop, tablet or mobile phone—vnhs.org visitors will notice an enhanced user experience with a clean design, streamlined access to information through intuitive site navigation, faster page loading times, and audio, video and blog posts. Not only do site visitors benefit from the improved online experience, but users searching for healthcare at home—as well as the many other services offered by Visiting Nurse—will quickly find our website to be a valuable resource thanks to our sharpened search engine optimization.
"The number one goal was to refresh and draw attention to our online presence, make our site mobile-friendly and remain an inviting and engaging source for information," said Mary Arthur, interim President and CEO of Visiting Nurse. "We have four key groups using our site as a resource, and we want each to have an optimum user experience. Timing was important because so many people access the web using mobile phones. We want to make it easy for them to find and benefit from the resources we offer."
In fact, leading up to the launch of our new website, we more than doubled our social media fan base! We are excited that our new website reflects what our patients, partners, supporters and staff have always known: that Visiting Nurse is Georgia's leading nonprofit provider of person-centered healthcare at home and hospice care.
We invite you to look around our site and Like or Share our posts on Facebook, Twitter and LinkedIn. We welcome your feedback on this new digital initiative and look forward to communicating with you in new ways.