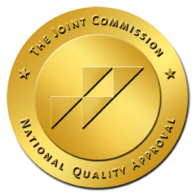 The Importance of Joint Commission Accreditation
Visiting Nurse Health System | Hospice Atlanta has been accredited for another 3 years with The Joint Commission, an independent, non-profit organization which accredits and certifies more than 21,000 healthcare organizations and programs in the United States.

Accreditation Ensures Quality Care
The Joint Commission is made up of surveyors of highly trained doctors, nurses, and hospital administrators, The Joint Commission accredits organizations with clinical, management and leadership skills that also have financial stability and sustainability. Additionally, The Joint Commission ensures accredited organizations have substantial composition of its Board of Directors. Surveyors evaluate these standards through the evaluation of random patient medical records, as well as interviewing patients, doctors, and nurses.
Visiting Nurse | Hospice Atlanta is one of only a few organizations in Georgia that has accreditation for both our home healthcare and hospice services. This accreditation helps us continually evaluate and improve our services and operations to provide the best care possible. This accreditation is important to Visiting Nurse | Hospice Atlanta because we are always striving for excellence in providing safe, effective care of the highest quality and value. Our patients and their families should have the advantages of the latest healthcare advances, on-going clinician education, trends and technology.
We are proud to be accredited by The Joint Commission, ensuring our patients are receiving the best quality of care.