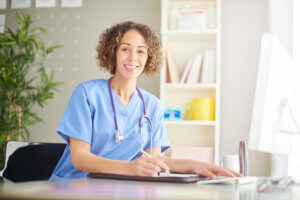 Don't Forget National Emergency Nurse's Week
National Emergency Nurses Week is soon upon us, with the 2016 celebration spanning from October 9th to 15th. With a series of national and international health crises, emergency nursing is a more critical profession than ever. Learn more about National Emergency Nurses Week and how to celebrate.
How to Celebrate National Emergency Nurses Week
Emergency nurses are on the front lines of crisis medical situations across the country and around the world. This is particularly important as our country faces the threat of Zika virus, Ebola and an opioid epidemic of unprecedented proportions. Although medical facilities are celebrating emergency nurses for the entire week of October 9-15th, Emergency Nurses Day is Wednesday, October 12th. This is an opportunity to take time to reflect on the gifts provided by nurses to patients in need.
Perhaps the simplest but most impactful way to celebrate National Emergency Nurses Week is to take a moment to sincerely thank the nurses in your life. As a manager at
a medical facility, this could include a certificate of appreciation. A heartfelt thank you note is also always appreciated.
National Emergency Nurses Week is also an opportunity to engage the community about the value of nursing care. Consider talking at a school, local business, chamber of commerce or community group about the importance of nursing care. Given that the week also overlaps with Mental Illness Awareness Week and Talk About Your Medicines Month, you can use these opportunities to promote the value of comprehensive nursing care.
The Value of Nursing Care in Our Changing World
The theme for this year's commemoration is Community.Connect.Care.Compassion. These are values that are reflected by all nurses, including those at Visiting Nurse Health System. One of our major goals is to provide high quality, compassionate nursing care for patients at home or the place they call home.
Increasing access to home nursing services has long range consequences for other parts of the medical community. Emergency departments are often overwhelmed by patients seeking care for problems such as medication interactions or accidental overdoses. These problems can be averted by proactive and preventative medicine. At Visiting Nurse, we are proud that our services reduce the rate of patients seeking care at the emergency department, which alleviates the burden on overworked emergency nurses. We join with our patients in thanking all emergency nurses during National Emergency Nurses Week.