Our bereavement services offer support to family members and friends after the death of their loved one. These services are available to the Atlanta metropolitan community, whether or not the patient was in our hospice program.
Bereavement services include:
Support by phone
One in-person counseling session
Invitation to a Remembrance Service
Mailings about grief and coping
Holiday grief mailing
Information about children and teens in grief
Referrals for supportive therapy
Grief support group
Group presentations on the grieving process
Camp STARS, a bereavement camp for families
The grief support group is held on the second and fourth Sunday of each month from 2:00 – 3:30 p.m. at Hospice Atlanta Center (get directions). The group is drop-in, with no reservation required or attendance commitment.
From time to time, we offer time-limited grief support groups which require a six-to-eight-week commitment. Please call for availability of these groups. There are many other grief support groups in the metropolitan area. Please call and verify the schedule for any community group in which you are interested.
Our Bereavement Coordinators are available by phone for grief support and counseling during regular business hours Monday through Friday. Please call (404) 869-3000 and ask to speak with someone in the Bereavement Department.
Grief and Bereavement Care Resources
We understand that grief often speaks loudest in the middle of the night—when the rest of the world is asleep. This virtual library will provide you access to the most helpful, up-to-date grief and bereavement resources available. Each is downloadable free of charge to help you and keep you company when you need it most, to honor you and the lives of those you have loved and lost.
If you are bereaved and want information on how to help your grieving child, please take a look at this free resource: The Guide to Helping Children Grieve.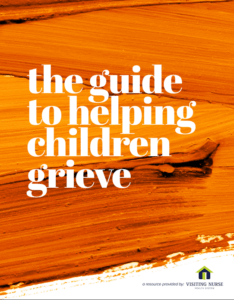 If you'd like to better understand the grieving teen in your life, please take a look at this free resource: The Guide To Helping Teens Grieve.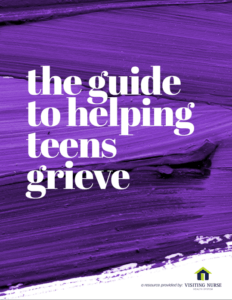 If you're grieving or know someone who is, please look at The Guide To Understanding Grief in Adults. It's a free resource provided for you!