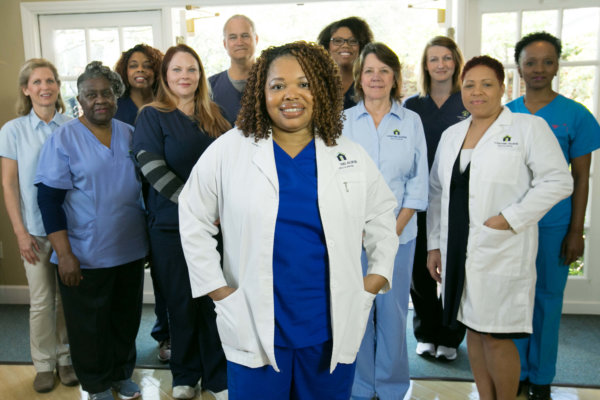 HOT JOBS – Visiting Nurse is hiring now!
RN Clinical Supervisor
RNs and PTs
Interested? Click SEARCH ALL JOBS below ↓↓

Follow our Recruitment Twitter account for current job postings

Ride along with Visiting Nurse on FOX5-TV
Are you ready for the next step in your Career? We are looking for qualified home health and hospice RNs and PTs throughout metro Atlanta, Georgia, including weekend RN leadership positions and team supervisors. If you would like to consider career advancement but do not have supervisory or management experience we will provide management training.
Live our mission: To Improve The Lives of Those We Serve
Expand your skills caring for patients in a home setting
Continue your education and increase your earning potential
Competitive pay and benefits
We'd like to give a big "Thank You" to our employees who make a real difference every day in the lives of our patients. They are why we consistently receive high patient satisfaction ratings and have among the lowest readmission rates in the region.
Watch the videos below to hear what our employees have to say about working at Visiting Nurse.
Benefits
We provide a benefits program that is both competitive and flexible enough to give you a choice about issues that affect your life the most—the welfare of you and your family. Our competitive benefits package includes:
Medical, dental and vision insurance
Life and disability insurance
Retirement savings plan
Employee assistance program
Flexible spending account
Paid time off
Laptops, wireless and cell phone reimbursement provided for clinicians in the field
Positions by Specialty
Our employees provide services in a wide variety of areas, from hospice care to skilled home nursing care to medical case management. We are currently looking for talented, dedicated individuals to make a difference in the following areas:
Direct care nurses
Clinical advice nurses
Physical therapists
Occupational therapists
Home health aides
Certified nursing assistants
Business development professionals
Social workers