2014 In The Moment - A Celebration of Life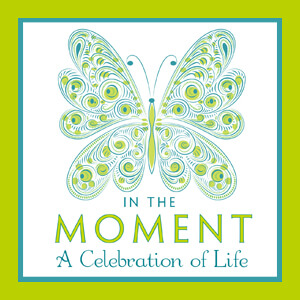 Thank you for supporting our hospice patients and their families
Each year this benefit, In the Moment—A Celebration of Life, celebrates the work of Visiting Nurse Health System and honors our hospice care teams and individuals who make a difference in the lives of hospice patients and their families. We recognize and thank individual and corporate sponsors who partner with us to deliver hospice care to all who need our service regardless of their ability to pay. Proceeds benefit our hospice programs. Contact us to learn how you can support our hospice programs.

 Follow In the Moment—A Celebration of Life and see more photos on Facebook
2014 Fall Event Recap
The annual fall benefit, In the Moment—A Celebration of Life, was held on Thursday, October 16th at the Piedmont Driving Club to support hospice patients and their families receiving care at home, at the Hospice Atlanta Center, and through our hospital partners. This year we honored our hospice team for their excellence in providing care and comfort to thousands of terminally-ill patients and their families. The team's passion inspires them to serve families during their time of greatest need. They honor what our patients want — comfort, love, respect and the ability to appreciate each moment.
11Alive news anchor Brenda Wood was the Master of Ceremonies for the evening, which raised funds through ticket sales, sponsorships, a live and silent auction, and a live appeal. More than 275 guests enjoyed a cocktail reception and dinner, including a surprise as singers disguised as waiters sang "Seasons of Love" from the Broadway play Rent. The inspiring song references 525,600, the number of "moments"' in the year of a life, and also serves as the goal for Visiting Nurse's annual fundraising campaign that will help fund daily needs of our hospice program. Guests also watched a touching video, Making Moments Count, a tribute to everyone on our hospice team who work tirelessly to provide comprehensive care for our terminally-ill patients and their families so they can have time to create and cherish lasting memories. The video was followed by Brenda asking seven representatives of the hospice team to take the stage, and all were greeted by a standing ovation as Brenda referred to them as "heroes". The hospice team consists of doctors, nurses and nursing assistants, social workers, chaplains, bereavement counselors, and volunteers who provide exemplary care and service for families in their time of greatest need. Perhaps the most touching part of the evening followed immediately after as Mary Norman, Vice President of Advancement, interviewed Brenda about her mother's life and experience as a patient in our hospice program.
The live and silent auction featured items such as experiences in New York City and Atlanta, getaways in the Florida Keys and Sapelo Island, private in-home dinners and 89 other items and experiences designed to celebrate life. Auctioneer Christie King of C King Benefit Auctions closed out the evening's festivities with a rousing live appeal as guests generously donated to fund specific needs, from an Education Center for our clinicians at the Hospice Atlanta Center to computer carts designed to maximize one-on-one care at the patient's bedside.
Watch our video, Making Moments Count, about the care our hospice team provides every day.
Special Thanks
Our sincere thanks go to Northside Hospital, Presenting Sponsor of the evening; our Champion Sponsor, Mrs. Eula Carlos; and to all individual and corporate sponsors for their generous support of our fall benefit.
We are also grateful to our Host Committee Chair, Brian Ranck, Corporate Committee Chair Charlie Morgan, Auction Committee Chair Alfreda Mayes, Event Committee Chair Dee Lane Eades, and everyone who served on those committees and volunteered their time to make this evening one to remember.