The BIG-TO-DO — Support Our Pediatric Hospice Program


Sunday, April 23, 2017, 4:30pm – 7:30pm
Zoo Atlanta, 800 Cherokee Ave SE, Atlanta, GA 30315
Join us at Zoo Atlanta for a day of wildlife fun to support Hospice Atlanta's Pediatric Program.
Visiting Nurse has the only pediatric hospice-specific team in Georgia, providing care at home or in our inpatient facility Hospice Atlanta Center.
Bring your family and friends to visit the giant pandas, orangutans, gorillas, giraffes, zebras and more!
Tickets Include:
Exclusive Private Access to Zoo Atlanta
Food & Drink
Cash Bar
Private Animal Feedings
Private Elephant, Gorilla and Orangutan Feedings
Unlimited Access to the Zoo Express Train, Rock Climber and Carousel
Face Painting, Kid's Crafts, Photo Booth Fun, Plus More!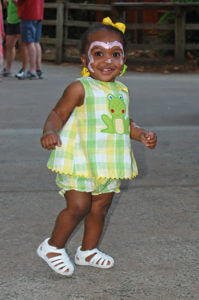 Why support the BIG-TO-DO?
Imagine coping with the unthinkable: your baby or child is facing a life-limiting illness. Each year our pediatric hospice staff continues to help families in our community cope, ensuring families and patients receive specialized care and support, regardless of their income level or insurance status.
How You Can Make a Difference

Dine Out to Support Pediatric Hospice Care
These great area restaurants will donate a percentage of their daily proceeds to support our care:
March 29: Hudson Grille (Brookhaven; Midtown; Sandy Springs)
April 18: Vintage Pizzeria (Chamblee location) – Guests MUST mention they are there for Visiting Nurse in order for us to receive a portion of the proceeds.
April 18 (5pm – 9pm only): Frosty Caboose (5435 Peachtree Rd, Chamblee)
Purchase individual tickets to join us April 23rd.
Interested in bringing a large group such as Girl Scout/Boy Scout troops or school/church groups? Contact Kristin Stanley via email or call 404-527-6542.
Like us on Facebook
Buy Tickets Now!
$75 for adults / $40 for children ages 3 – 12
Children age 2 & under are free!
The BIG-TO-DO is a rain-or-shine event, just like in the wild!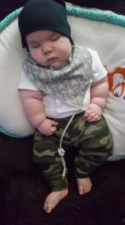 Jade and Luis were beyond excited about their first child, and then the unimaginable happened – in the late weeks of Jade's pregnancy, Axel's activity in utero substantially decreased. Axel was delivered by C-Section due to his distress. It was discovered that Axel had suffered a stroke and a brain hemorrhage in the womb. He was placed on a ventilator, and faced challenges with multiple organs at risk of failing, along with hemorrhaging in the brain and lungs. His seizures were uncontrollable, so he had to be put into a coma for several days. After ten days he was removed from the ventilator. The doctor was then able to perform an MRI, with the results being heartbreaking. The doctor began explaining all the damage that had occurred. Axel's parents were told he would not eat, talk, walk or ever interact with his environment. He would most likely be blind and deaf. He would hardly be awake or move. He would live in a vegetative state. They were told  their son would only live a few days, once taken off the ventilator. The doctor sent them home with hospice care, not expecting Axel to be with his family very long.  Once home, Axel began to show how much of a fighter he was: he began lifting his head, moving around, hearing well, responding to kisses, and progressing in speech therapy… he was truly defying the doctors and the odds. Then, in November, Axel and his parents were given another blow to his life expectancy – he was diagnosed with West Syndrome, an uncommon-to-rare epileptic disorder in infants, children and adults.
Hospice Atlanta's pediatric team immediately became a source of support, advocating for Axel's quality of life. As first time parents, Jade and Luis were understandably overwhelmed. First time parenting is complex. Jade and Luis found the burden of parenting their first born that is nearing end-of-life especially heart wrenching and isolating.
Despite all of this, Axel is now almost 8 months old, and his parents are learning to appreciate each and every day they have with their precious little boy. The family's focus is enhancing Axel's life and not having any regrets. They are treasuring every moment with Axel. Jade and Luis realize Axel's life will be brief. However, they want to ensure Axel's story leaves an impact on everyone he meets.
"Our Hospice Atlanta nurse and team are angels among us. They have not only advocated for Axel, but also empowered us to advocate for ourselves. Hospice takes care of so many things that we would not even think about to make Axel's day wonderful. This road would be tough without the great benefits and love of our team."
– Jade, Axel's mom
Help support families like Axel's. Bring your family to the BIG-TO-DO at Zoo Atlanta on April 23rd. This fundraiser makes the care of children coping with a life-limiting illness available to those in need.
Loyal Lemurs: The John N. Goddard Foundation; James Starr Moore Memorial Foundation
Generous Joeys: Helen & Jimmy Carlos; CIGNA; Gilsbar, Inc. 
Philanthropic Pandas: Carol & Steve Raeber; Kroger; Arrow Exterminators; Walgreens
Flamingo Family: OneAmerica; Dawn & Kevin Dwyer; The Thiebaut Family; Lynn Ceto
Thanks to WSB-TV and their Family2Family segment for their support!